AgriTalk want to talk about application who can solve world food hunger. One main factor who caused food hunger in this world is about the limited food productivity due to environmental factors and lack of information. So, we want to focused about social network who can give you  about increasing food productivity, better crops, better livestock, so can give double productivity especially to reducing the food crisis. And here it is,
1. We Farm (www.wefarm.org)
Though small-hold farmers produce the majority of the food we eat, they are also more vulnerable to factors beyond their control: climate change, failing seeds, volatile markets and infectious crop diseases.
But a new peer-to-peer service, known as WeFarm, is using a simple form of social networking to help them stay informed.
The approach is simple: When a farmer sees something strange about his crops, he sends a message to the local WeFarm number. The question is then processed and sent out to select members of the messaging community. A useful answer could be returned within minutes.
According to WeFarm, 90% of small-hold farmers are now able to access a cell phone, meaning many could be connected globally.
2. Mbegu Choice (www.mbeguchoice.com)
A new program, Mbegu Choice (Swahili for "seed choice"), is opening the eyes of small-hold farmers to a new world of seeds, and therefore plants, that produce food year-round and whenever they need it.
The goal of Mbegu Choice is to therefore help farmers choose what plants to grow after describing the conditions of their farmland and their region to get a list of seed varieties that could flourish there.
The process is again simple: state your county, the ecology and the crop you want. Then choose whether you want an early-growing crop and whether you need it to be drought- or disease-tolerant. Out comes a tailored selection of seeds in either English or Swahili
3. Share the Meal (sharethemeal.org)
ShareTheMeal is an initiative of the United Nations World Food Programme (WFP). WFP is the world's largest humanitarian agency fighting hunger.
Each year, WFP reaches 80 million people with food assistance in around 80 countries. WFP is 100% voluntarily funded, so every donation counts. WFP's administrative costs are among the lowest in the non-profit sector – with 90% of donations going directly to WFP operations that are building a world with zero hunger.
As of August 2017, ShareTheMeal has over 850,000 downloads and 15 million meals shared. Google awarded ShareTheMeal as one of the Best Apps of 2016 in the "Most Innovative" category. The donations made through the app go directly to fund WFP operations.
ShareTheMeal ensures that payments reach children in need as efficiently and effectively as possible. On average, it costs to the WPF US$0.50 to feed one child for a day.
This includes all costs related to feeding the children: foods, transport and preparation of meals, regular monitoring as well as all other relevant costs.
4. Chowberry (www.chowberry.com)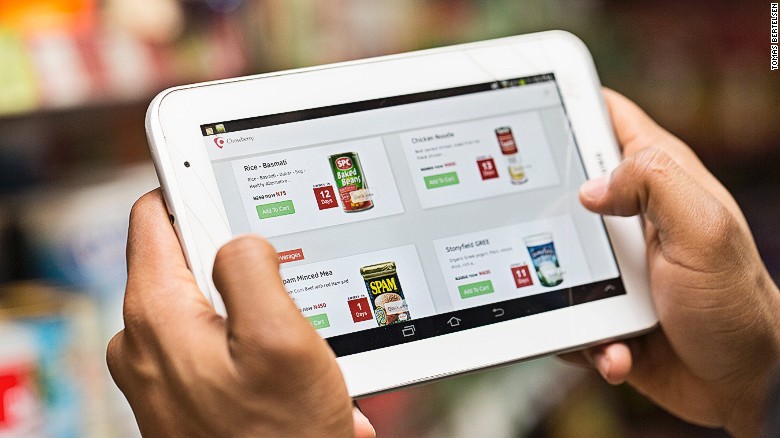 Chowberry is an app that seeks to provide nutritional food to families in need by using cloud technology while also reducing food waste. The concept is relatively simple: Food retailers catalogue the products on their shelves with their expiration dates.
Then, as their shelf life comes to an end, and food is in danger of going unsold and thrown out, the price of the item will drop, and continue to drop until sold.
The food is then matched up with families in need or charitable organizations who are able to purchase the food for a fraction of the retail price.
It's a win-win. Ekponimo says it reduces retailer food waste by 80% while keeping them from taking a total loss, and, in the process, helps the hungry to get more access to food.
That's all is application who can beat food hunger. And hope all of this application can give a real action for food hunger.